Trying to make decisions solely in your head can be a daunting task, leaving you feeling stressed and overwhelmed.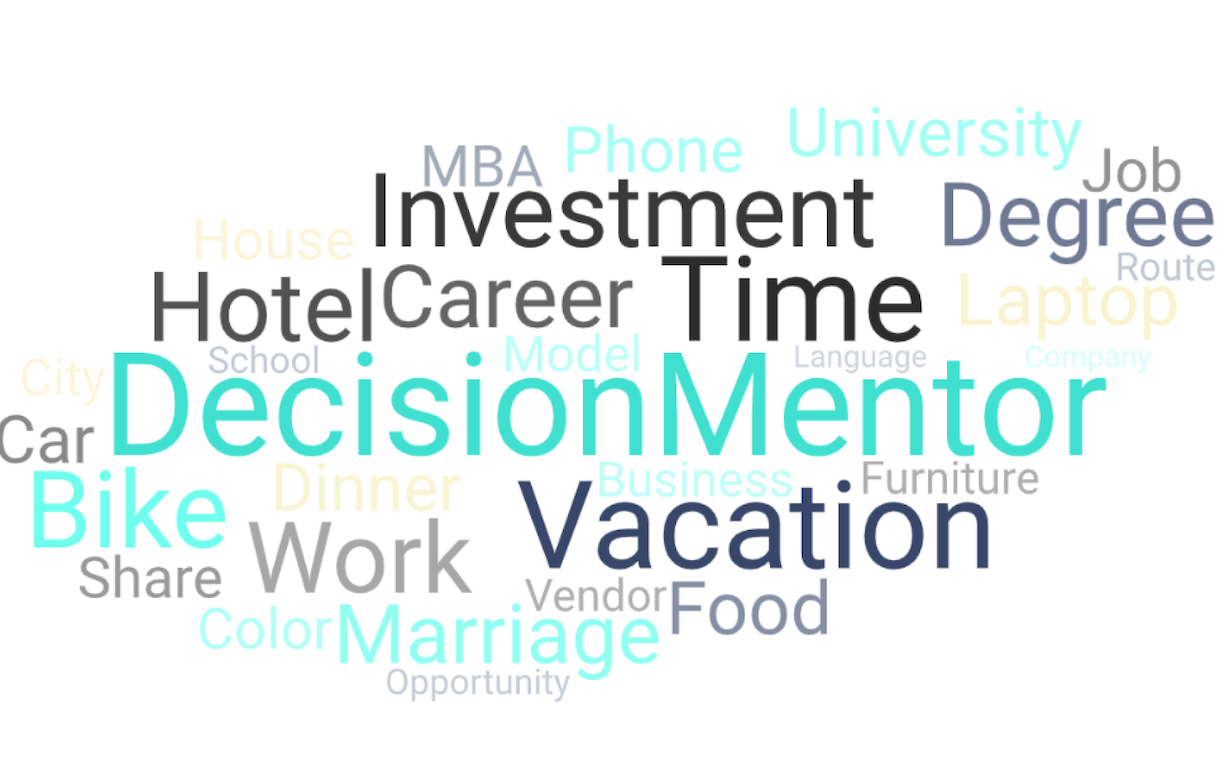 We offer a different approach!
AI-Powered
Unlock the power of AI to get chat-based suggestions for your decision problem.
Playful & Scientific
Decision making made much easier and enjoyable and at the same time using a scientific approach.
Decision Visualization
Visualize and analyze your preferences which helps with decision making and resource prioritization.
Social Sharing
Learn from decisions published by many others like you.
Testimonials
Easy to use. Had been on wishlist for long time. Finally there is an app for this.
I have never rated an app before without being asked to do so. I just tried this out and was genuinely impressed. I quickly learned there is more depth than advertised. This tool can be as simple or complex as you make it. It's UI/UX feels flawless and the uses seem endless. This one is a keeper!
The selection method is clean and the function that presents the criteria for judgment is also useful. Visualization of the results is also nice. I think this is the best out of the 3 AHP apps.